Crochet a hyperbolic plane
The instructions for crocheting a hyperbolic plane are surprisingly easy given the complex surface which is the result. Just perform increases at regular intervals, and soon your crochet will start to resemble a coral or flower, showing the wiggly shape characteristic of hyperbolic geometry.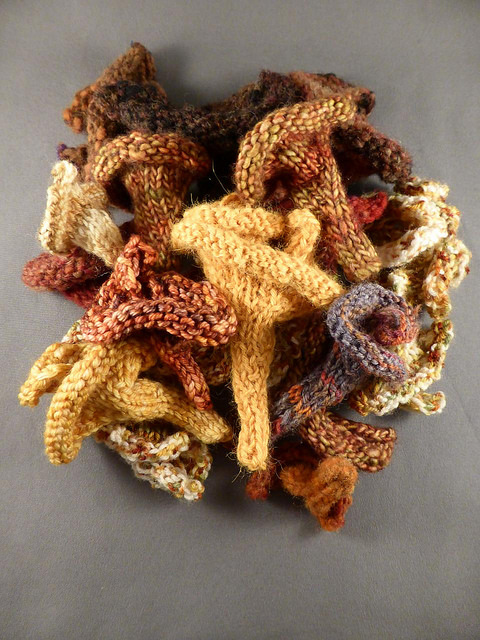 Knit a hyperbolic mushroom
The instructions for knitting a hyperbolic mushroom are the same as those for crocheting a coral: perform increases at regular intervals. These little mushrooms knit up quickly and show that the strange shape of fungi is just a result of a simple mathematical rule.
Fold an origami dodecahedron
The instructions for this modular origami dodecahedron involve assembling 30 units of origami, and can be made using a set of sticky notes. For an extra challenge, try creating this model using only three colours, so that the three different colours meet at each corner. It's harder than it looks!
If you want an easy origami dodecahedron from A4 paper, and don't mind that it's not a perfect dodecahedron, then follow our instructions for folding a fauxdecahedron. Each side is not quite a perfect pentagon, but it's very close!
(With thanks to David Brill for allowing us to use his origami instructions. Check out his book and website Brilliant Origami.)